What to Throw and How to Throw it
Views:212 Author:Site Editor Publish Time: 2019-11-26 Origin:Site
What to Throw and How to Throw it
Why we need to classify the household waste? To improve the value of waste resources and economic value. Which also means let the things play its biggest use. With the development of economy and society, and the level of material consumption of residents, the amount of municipal solid waste generated has increased rapidly. Besides, the environmental hazards have intensified. Garbage classification refers to the general term for various activities that classify, store, sort and carry out garbages into a common resource according to certain regulations or standards. The purpose of classification is to increase the resource value and economic value of waste.
Household products are good to have around for a time, which can be difficult to get rid of. Many common supplies, such as cleaners, paints, pesticides for the garden, pool chemicals, batteries and so on may be harmful to the environment. Others are better to throw into the recyclable trash bin than cluttering landfills. So how should us to throw the garbages?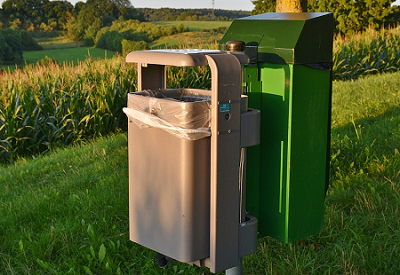 For Batteries
Batteries are made by metals and some harmful chemicals. If you don't deal with them may contain certain metals that can contaminate the ground even in the air. Many communities set the recyclable and unrecyclable trash bins on the standard places. There also have the dedicated channel for throwing batteries. But what should be mentioned is that the batteries are hard to decompose. So we should try our best to use less in batteries.
Pigments Which Were Left by Painting
You are better to try giving away or trading unused or leftover paint with others who like painting nearby you. Because the pigments have a long shelf life. You don't need which not means those can not be used. Besides, if you give the pigments to who need them, he will get happiness besides it avoid wasting. You can also check online to exchange some charges.
For the Plasic Things
Some plasic things which are produced in our daily life, such as the bottles or cans, are also not easy to decompose. So if you have the empty bottles or cans, you can use them to fill with some small things which are hard to store. You can also bring them to someone who need them. Especially the pitiful beggar. They can use them to fill with things which they like or need when they begging on the road.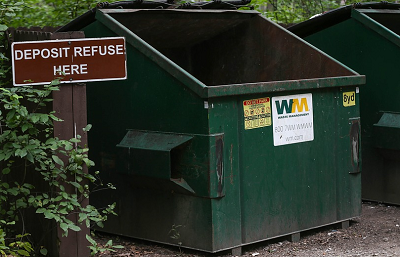 For the Electronic Products
The electronic products contains computers, eyeglasses and cell phones. These type of things always are large or not easy to be thrown. They can be recyclable so you should throw them into the recyclable trash bin. Or if the electronic products wastes are still can be used, you can sell them on line to put the products play its biggest role in the use life. What's more, you can get some charges and the buyers can get what they want with a low price.
In fact, nowadays many trash bins will draw the signs about what should you throw into them. So you don't have to worry about how to throw the garbages. See the signs and throw according to them will be fine.