What is Garbages?
Views:176 Author:Site Editor Publish Time: 2019-10-22 Origin:Site
What is Garbages?
Garbage is a residue that is lost in use and cannot be used anymore. It is an important substitute for material circulation. In a densely populated city, garbage disposal is a headache problem. The common way to deal with the garbages is to collect them and send them to a landfill for landfill disposal or incineration. But the these ways will create environmental protection problems. However, ending excessive consumption can gradually reduce the saturation of landfills. Garbage disposal in landfills not only pollutes the groundwater and creats fumes, but also many cities may have less landfills. Combustion inevitably produces toxic gases which is the harm organisms. Most cities are studying ways to reduce waste generation and encourage resource recovery.
Waste sorting is an inevitable choice to achieve reduction, quality improvement and efficiency improvement. It is an important change to improve the living environment, promote fine urban management and ensure sustainable development. Whether one person can classify the garbage or not, will directly reflect its ecological literacy and civilization, which even suitable for the city's nature definition.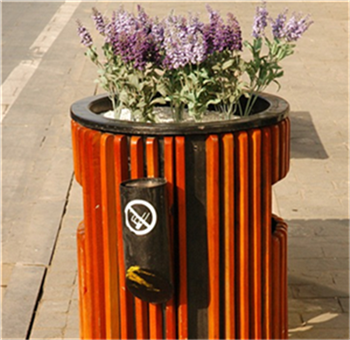 Approaches
1. About Garbage Delivery
When citizens produce garbages at home or in units, they should classify or store the garbages according to the requirements of the region. Besides, they should pay attention to the following points:
First, for the non-biological waste recycling, such as paper products, plastic products, metal products, glass products, etc., which are placed in designated trash cans.
Second, for the the non-recyclable garbages, such as rotten garbage, kitchen garbage, husks, flowers, clothes, etc., should be placed in another designated trash can.
Third, for the toxic and hazardous waste, such as waste batteries, fluorescent tubes, light bulbs, electronic components, drugs, radioactive materials, bottles containing toxic substances, etc., should be placed in another designated trash can.
2. Collect Garbages
When collecting garbages, it should be closedly collected, classified and collected to prevent secondary pollution of the environment. After collection, the work site should be cleaned in time to clean the collection container.
For non-waste compressed vehicles to be collected directly, garbage bags should be built in the garbage collection containers and be collected by the cleaning staffs.
3. Dealing with the Garbages
Organic waste is processed into organic fertilizer or organic compound fertilizer in organic waste processingm. It will be used for the utilization plant greening or agricultural fertilization. Inorganic waste is further classified into waste paper, waste plastic, waste glass, scrap metal and other recyclable components in the domestic waste sorting center. Then, recycled by the corresponding recycling plant. Hazardous waste is sorted at the hazardous waste sorting and disposing station. The materials can be recycled for reusing. Besides, the residue can be incinerated or disposed of safely.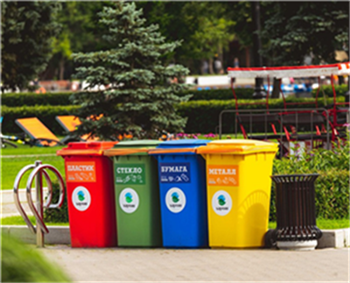 Garbage Recycling
The garbage recycling industry is a recycling process in which consumer production produces garbage → recycling → sorting & packaging → recycling → consumption. In the cycle of this industrial chain, it includes garbage source, garbage recycling enterprise, sorting and packing of garbage. Packing stations, waste recycling companies, and landfills of unusable waste generated during the sorting and waste processes.
The key links in the waste recycling industry chain are recycling, sorting and packaging. The main characters include hawkers, garbage collection stations, professional sorting & packing stations, and garbage collection enterprises.