Waste Classification in Japan
Views:47 Author:Site Editor Publish Time: 2019-09-12 Origin:Site
Waste Classification in Japan
When it comes to Japan, many people will feel that the environment in Japan is exceptionally clean. Japan has a dazzling variety of garbage classifications.
There are some regulations for the disposal of garbage. For example, the kitchen waste must be drained to be thrown into the trash bin. The spray can must be deflated and opened. The milk bottles must also be washed, drained, flattened and recycled. Newspapers, cartons and so on must also be neatly coded and tied up with a rope to be recycled. Even take-out lunch boxes need to be cleaned before they can be recycled. A common beverage bottle needs to remove the cap and label, because they are not the same kind of garbage as the bottle body, while the bottle body needs to be washed and kept in its original state. The bottle cap, the label and the bottle body are packed into different garbage bags.
On the other hand, each kind of garbage has a designated classification of garbage bags, which cannot be disorderly. Garbage bags are bought, and they are not free. You can't throw rubbish in free plastic bags. Every kind of garbage bag has a prescribed size. Big garbage must be treated in accordance with the way of large pieces of garbage. It is also necessary to purchase large junk tickets for handling large pieces of garbage.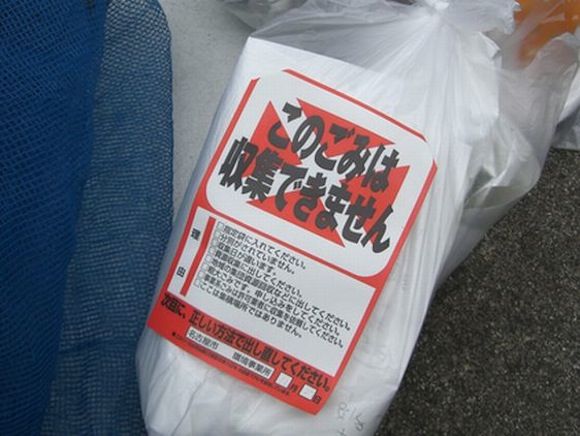 This is not to mention the Japanese garbage abandonment rules. Generally speaking, kitchen waste is collected only twice a week. Resources garbage is collected only once a week, but only twice a month is collected in some areas. Before the prescribed date, garbage can only be collected in one's own home. As for "big pieces of garbage", it need to make an appointment with the government, which will provide the collection service one day a week. However, not all large pieces of garbage can be counted as "big pieces of garbage". Some of the garbage, which the government refuses to deal with directly, can only find the help of specialized enterprises and the expenses are self-care. Or you can send the garbage to the disposal site yourself, but you should not only provide the documents that prove your residence in the local area, but also pay a high fee.
There are almost no garbage cans in the streets of Japan. There are many different kinds of metal garbage bins in schools, such as galvanised bins with lid, galvanised rubbish bins, galvanised steel bins and so on. If you throw garbage at will, you will be fined more than 10,000 yuan, and you will be sentenced. For example, according to Article 25, Section 14 of the Waste Disposal Act: those who discard wastes indiscriminately will be sentenced to fixed-term imprisonment of not more than five years and fined 10 million yen. If the enterprise or corporate legal person discards the waste, it will be heavily fined 300 million yen.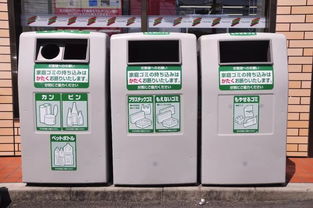 Japan's clean and tidy, indeed, stems from people's great attention to the public environment and conscious maintenance. Complex garbage classification can be implemented in Japan for many years, which is inextricably linked to the high-quality and community autonomy culture prevalent in Japan. However, the complex waste classification, strict discarding schedules and reduction of outdoor trash can only increase the cost of eliminating road trash and stains. South Korea has implemented the same strict garbage classification system as Japan in recent years, but it has not improved street hygiene as far as it can see.
We provide galvanised rubbish bins, metal garbage container, galvanised bin with lid and many other types of galvanised dustbin. If you are interested in, please contact us.