1100L 1.1CBM galvanized steel bin with plastic flat lid EN840 standard
Views:62 Author:Site Editor Publish Time: 2019-11-28 Origin:Site
PG&GP: 1100l Galvanised Bin WT Flat Lid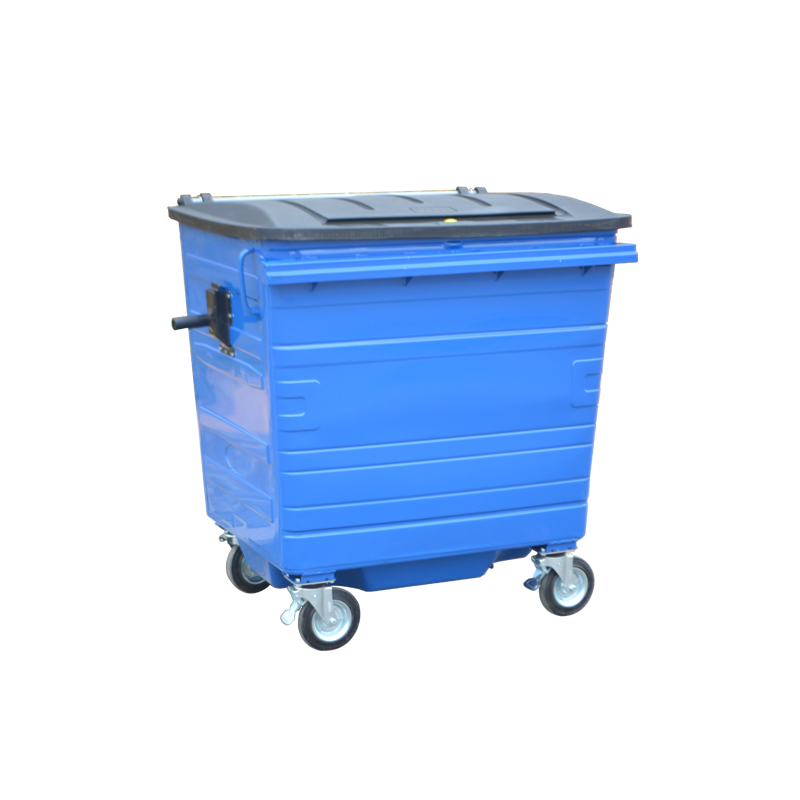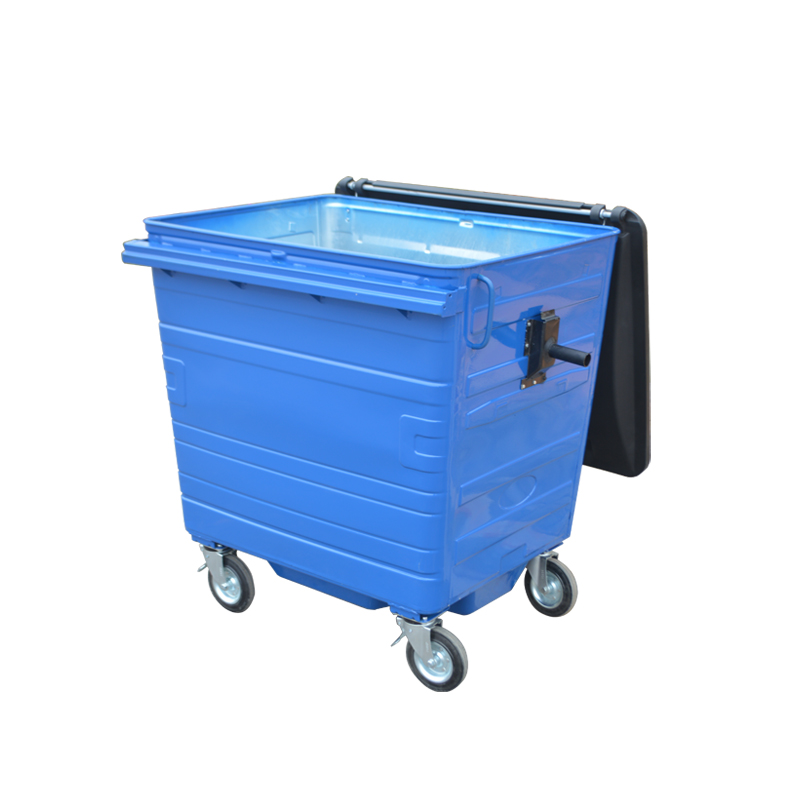 PG&GP: 1100L Taylor Bin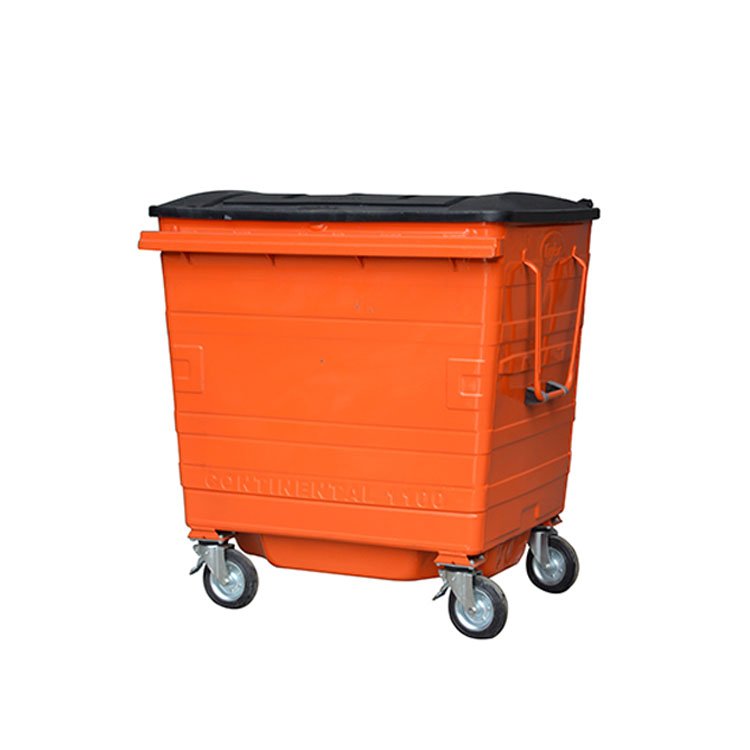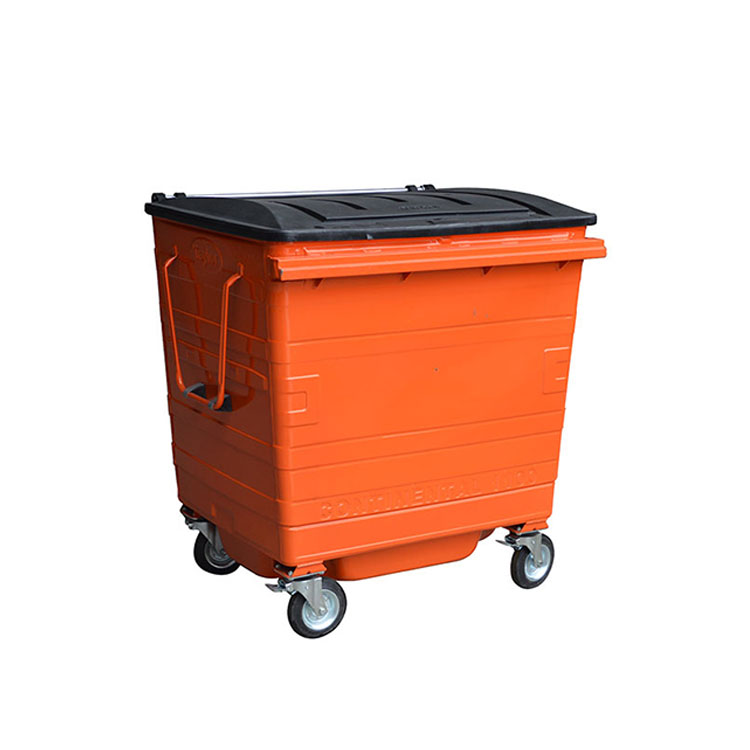 PG&GP: 1100L Flat Bin Drawing (+-)5%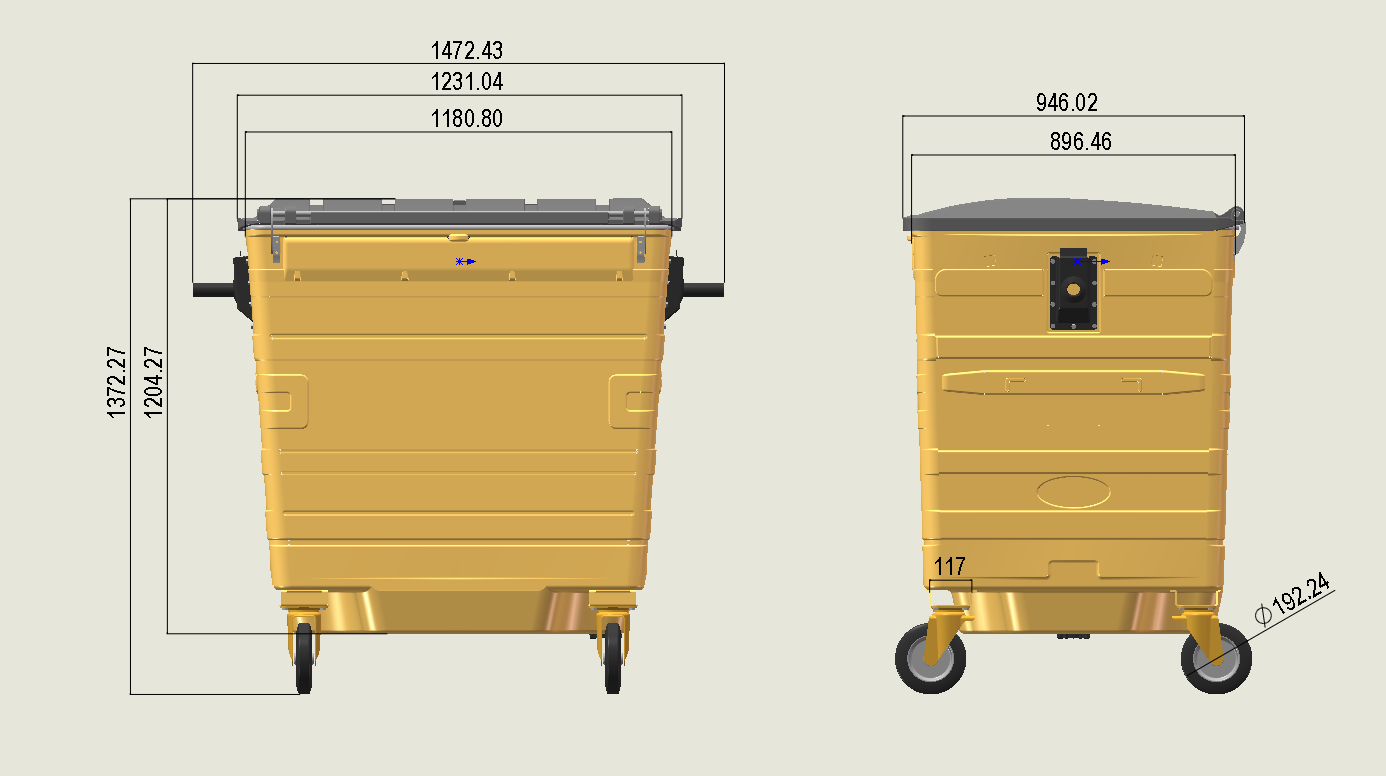 Main Specifications:
Technical Specifications for Metal Waste Container of 1.1 m3 Capacity.
1- (1.1) M3± 5% suitable for waste manufactured according to EN-840
2- Empty weight: 102± 3% kg
3- The body is steel with hot dip galvanization according to ISO 1461 and lid is plastic(double layer by rotational molding)
4- Wheels: each container has four heavy-duty solid wheels of (200) mm diameter, rotated 360o for easy movement; two of them have foot break.
5- Drainage hole: at the bottom of the container there is drainage and cleaning hole covered by plastic.
6-Wheels
-Solid rubber tires
-.Diameter: 200mm
- Wheel rotation of 360 degrees
-.Wheel breaking devices ( 2 units)
7- Dimension: 1472x 980 x 1372mm Tolerance ± 3%
8-- Container Thickness:
9-The plate used
-Body Thickness 1.5 mm
-Side Holider Thickness 3.00 mm
-Wheel base thickness 4.00 mm
-Tolerance ± 0.3 mm
11. More options for Lifting Devices.
12-Warranty:one year on the container and five years for corrison resistant